Produk Terkait
Deliberant APC 5M-18
MIMO Omni Antena 13dBi 2.4 GHz
Stock: Tersedia
SKU:
Rp 1.200.000
Ubiquiti UNIFI AP AC LITE
Stock: Tersedia
SKU: Ubiquiti UNIFI AP
Rp 1.250.000
TP-LINK WBS510
Stock: Tersedia
SKU: TP-LINK WBS510
Rp 1.300.000
Pemesanan via SMS
Anda dapat melakukan pemesanan melalui SMS dengan format sebagai berikut:
Nama | Alamat Lengkap | Produk Yang Dipesan | Jumlah Pesan kirim ke 085334502975
Cash On Delivery (COD) / Bayar di Tempat
Anda juga dapat langsung mengunjungi Outlet/Toko kami yang beralamat di:
Jl. Diponegoro 10A (Depan SMKN 2 Kraksaan) Sidomukti, Kraksaan, Probolinggo Jawa Timur, Indonesia
APC 5M-18 memberikan kinerja tertinggi dan stabi tersedia di CPE 5 GHz. Produk ini menggabungkan Radio 802.11n yang mengandung teknologi MIMO 2×2
sebuah keuntungan ganda terintegrasi tinggi dengan antena polarisasi terarah.
Usage recommendation
PTP mode (two APC 5M-18 devices): 20 km/ 12.43 mi
PTMP mode (APC 5M-18 as a client device): 7 km/ 4.35 mi
PTMP full capacity mode (APC 5M-18 as a client device): 2 km/ 1.24 mi
Maximum throughput: 160 Mbps
iPoll – proprietary wireless transmission protocol

Deliberant APC series products have an option to use extremely efficient proprietary point-to-multipoint protocol called iPoll™. It eliminates mediated access by polling every subscriber sequentially. The data transmission arbitration is accomplished by the access point. Proprietary iPoll™ protocol enables maximum bandwidth with the lowest possible latency.
WNMS – managing and monitoring your networks on the cloud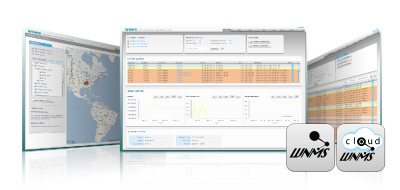 All Deliberant APC series devices can be managed and monitored using WNMS (Wireless Network Management System). A single software solution simplifies a large number of tasks for network administrators. WNMS Cloud version is available for those who are not willing to run it on an in-house servers.