Ditambahkan pada: 7 February 2013

Rp 1.065.750

Rp 1.085.000
Stock: Tersedia
SKU: D-APC2M
Dilihat: 1454 kali
Kategori: Aksespoint, Aksespoint Outdoor, Deliberant
« Arahkan kursor pada gambar untuk Zoom
« Klik gambar untuk Full Size
Produk Terkait
Deliberant APC 2M
MIMO Omni Antena 13dBi 2.4 GHz
Stock: Tersedia
SKU:
Rp 1.200.000
Ubiquiti UNIFI AP AC LITE
Stock: Tersedia
SKU: Ubiquiti UNIFI AP
Rp 1.250.000
TP-LINK WBS510
Stock: Tersedia
SKU: TP-LINK WBS510
Rp 1.300.000
Pemesanan via SMS
Anda dapat melakukan pemesanan melalui SMS dengan format sebagai berikut:
Nama | Alamat Lengkap | Produk Yang Dipesan | Jumlah Pesan kirim ke 085334502975
Cash On Delivery (COD) / Bayar di Tempat
Anda juga dapat langsung mengunjungi Outlet/Toko kami yang beralamat di:
Jl. Diponegoro 10A (Depan SMKN 2 Kraksaan) Sidomukti, Kraksaan, Probolinggo Jawa Timur, Indonesia
Deliberant APC 2M adalah alat yang serbaguna, sangat efisien, dan stabil 2,4 GHz jalur akses. Produk ini dilengkapi dengan daya output ekstrim (hingga 30 dBm) 802.11n MIMO radio dibungkusaman di dalam casing IP-65 compliant kuat dengan dua tipe N konektor, cocok untuk aplikasi daerah cakupan yang luas. Perangkat keras yang kuat digabungkan dengan sistem operasi canggih dan kaya fitur dioptimalkan untuk komunikasi kinerja tinggi yang memungkinkan kompatibilitas dengan yang lebih tua 802.11b / g standar sambil menambahkan dukungan untuk terbaru dalam komunikasi nirkabel. 2M APC mendukung jalur akses, stasiun, dan mode WDS operasi dan dapat bertindak sebagai jembatan atau sebagai router membuatnya menjadi salah satu perangkat yang paling fleksibel di pasar.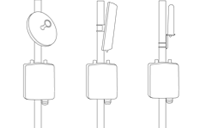 External N-connctors make APC 2M a very universal device suitable for long range point-to-point (using external dish antenna), long range point-to-multipoint (using high-gain sector antenna) or hotspot application (using omni-directional antennas).
Usage recommendation
PTP mode (two APC 2M devices): antenna dependent
PTMP mode (APC 2M as a base-station): antenna dependent
PTMP full capacity mode (APC 2M as a base-station): antenna dependent
Maximum throughput: 160 Mbps
iPoll – proprietary wireless transmission protocol

Deliberant APC series products have an option to use extremely efficient proprietary point-to-multipoint protocol called iPoll™. It eliminates mediated access by polling every subscriber sequentially. The data transmission arbitration is accomplished by the access point. Proprietary iPoll™ protocol enables maximum bandwidth with the lowest possible latency.
WNMS – managing and monitoring your networks on the cloud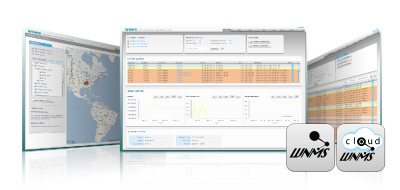 All Deliberant APC series devices can be managed and monitored using WNMS (Wireless Network Management System). A single software solution simplifies a large number of tasks for network administrators. WNMS Cloud version is available for those who are not willing to run it on an in-house servers.